The RespiPro™ Difference
Everything educators need to provide effective ventilation training through experiential learning that makes learners unequivocally competent to provide the best patient outcomes.
Provide effective simulation-based experiences with high physical, conceptual and psychological fidelity
Provoke realistic interactions between the simulated patient's respiratory mechanics and the full scope of real ventilation devices
Enhance the perception of realism with manikin chest movement and expansion consistent with the simulated patient's breaths
Practice information gathering using the simulated stethoscope for auscultation and the true-to-life patient monitor for the patient's physiological information
Increase psychomotor abilities including CPR, intubation, needle decompression, chest tube insertion and more
Utilize the realism and flexibility of the mini ICU bed with collapsible bed rails and adjustable bed height and angle
Reap the benefits of simulation-based training without the hassle of complicated software or restricted scenario-building capabilities
Facilitate systematic yet flexible simulation experiences with the easy-to-use software, designed by educators, for educators
Create and customize scenarios without restriction using the widest range of respiratory parameters, over 90 lung models neonatal through adult, and a library of waveforms, images, and sounds
Accommodate an unlimited number of patient outcomes with ease by activating lung model parameters and patient physiology simultaneously during the simulation
Spend less time controlling the software by automating scenario progression with triggers including the amount of time elapsed and the completion of learner actions
Enrich learning with debrief and feedback sessions using the playback of timestamped learner actions and instructor notes as well as waveform, breath parameter and ventilator data
Train all levels of learners across multiple disciplines on the full scope of ventilation management with one solution
Enhance curriculum, provide opportunities for standardized clinical experiences, address competencies, improve quality of care and patient safety, and promote readiness for clinical practice with the all-in-one respiratory simulation solution
Support transport scenarios with the tetherless mobile cart capability
Move through the full scope of patient care from initial CPR maneuvers to bag-valve-mask ventilation and intubation, all the way to complex ventilator management skills and weaning
---
Speak with a Product Specialist Today!
ASL 5000 Breathing Simulator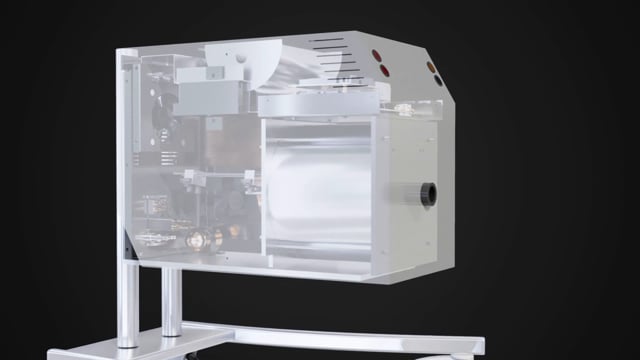 As the foundation of the RespiPro, the ASL 5000™ Breathing Simulator produces inhaled and exhaled tidal volumes and is the most realistic breathing simulator in the world! But how does it all work? Watch as we visually demonstrate how the ASL 5000 works as part of the most effective ventilation simulation tool for educators.
"RespiSim and the ASL 5000 have made a significant difference to our mechanical ventilation course. The student's understanding of compliance, resistance and asynchrony has increased tremendously since using RespiSim."
– Jean Newberry, Program Director, Respiratory Care Program, Florida SouthWestern State College
"I loved it. I love the ease of use, and yet it retains the robust ability to change the pulmonary dynamics adequately."
– Lonny Ashworth, MEd, RRT, FAARC
Professor, Director of Research, Department of Respiratory Care, Boise State University
"The platform is easy to read and navigate. I created my own scenarios and they worked well."
– Bill Garrison, BS, ACCS-RRT, RCP, Respiratory Educator, Simulation Lab at St. Elizabeth Healthcare